Algorhythm of long-lasting relationships
I've been in the marketing industry for last 14 years and for the last 11, Younited has worked with hundreds of clients and what have I learned from that? Well, it takes two to tango.
Our philosophy at Younited has always been to invest time into a client, to get to know them, we won't mention kunas or euros or dollars for hours and hours after we have found out who they are, what is important in their business, not only marketing related but business wise. We need to find out is there anything in the client's current set up that may hinder our marketing efforts, we will ask questions about the personnel, about the environment in the company and really try to get a good understanding where they are.
After we have invested time in learning about the client, this process will also tell us are we a good match for each other, because we approach each client with outmost respect and care and one thing we expect (or should I say hope for) is that the client treats us with the same respect back.
My philosophy in business is that a business venture only makes sense if both parties invest the same amount of effort into the cooperation, are brutally honest to each other, they look back to learn from the past but are focused on the now to make the future as bright and successful as possible.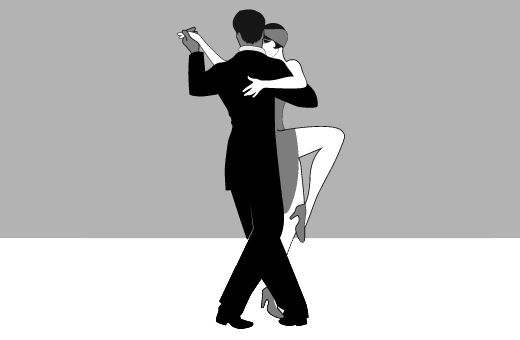 Management of expectations
Happiness and success are very subjective, but both are connected to expectations. Expectations are a natural product of any cooperation, relationship.
How many times have you learned about a movie from a friend who said that its amazing, you have to go see it and then you go to the cinema only to be left sitting after the credits, alone in the cinema and wondering what just happened, why did I spend two hours of my life staring at the screen, and what I am going to tell that friend when I see him/her, because the movie is a total disappointment. Well, a lot has to do with my expectations going into the cinema, and lately (they don't make movies like they used to) very few of my expectations have been met 😊 but that's another topic all together. The similar thing happens in business, and therefore management of expectations is so important.
Our duty as marketing professionals is to inform the client about what they can expect, set realistic goals, and make sure that the client knows exactly where we are within the process of realizing set goals. Another very important aspect for us it the level of understanding what we do from client's side, and we will always try to educate them during the process, because we strongly believe that an educated client will be a much better partner for us, and the cooperation will be stronger and more successful if the client's level of understanding what we do increases over time.
There have been situations where we decided not to work with certain companies and reasons for that varied. Sometimes expectations were just unrealistic, or the client treated marketing as an expense not an investment, sometimes they treated my colleagues without respect and sometimes they just weren't ready for serious marketing due to challenges within the company, and each time we decided not to work with someone who fit these criteria the universe made sure to bring us a client that was just a perfect match for us.

Younited Team Culture
I can't finish this blog post without mentioning my colleagues and that the same philosophy applies to them. I try to be as good of a manager as I can, invest time into finding out what kind of people they are, what moves them, what motivates them and what do I need to do to bring out the best in them. If a colleague is not honest in this relationship, if he or she doesn't speak out, if he or she doesn't invest time into their own development, then the likelihood of us staying together for a long time severely decreases.
I am writing this at the end of 2021, and I have to say that I am extremely proud of every person in Younited agency. We grew a culture of acceptance, understanding, laughter, teamwork… Each person in our team is equally valuable and each person is treated with honesty and respect and looking back at the last year we have really come a long way. We spend so much time together, often more time then with our friends, family, significant others and since this life is as magical as it is unpredictable, we will try to continue to make Younited a great place to work.
To close out this little blog I will just say if you are looking for a marketing agency, find someone who really understands what you do and see if you can tango with that agency, if you are looking for a new place to work, see if your core values align with that company's values and if they do than just be the best version of yourself. Happy 2022!