Wondering how to stay present on social media when there's nothing left to say?
Well, first of all, there's always something to say. But you'll have to get creative and turn things around a bit because consistency is everything in social media marketing.
Every brand or person has at least once in their life faced content crisis. Maybe you've used all the materials you have, maybe it's not the right season for new business opportunities, maybe the competition is high and that demotivates you or you're just too busy to be fully focused on the content at the moment. Either way, non of the above should be used as an excuse for creating poor content or not producing it at all.
Social media plays an important role in presenting your brand. In the same way you invest in quality visual identity, you should invest time and effort into creative thinking and planning content for social media channels. Yet, at that point, the job is not finished. Making your plan work requires commitment, accuracy, flexibility to the changes, and right timing.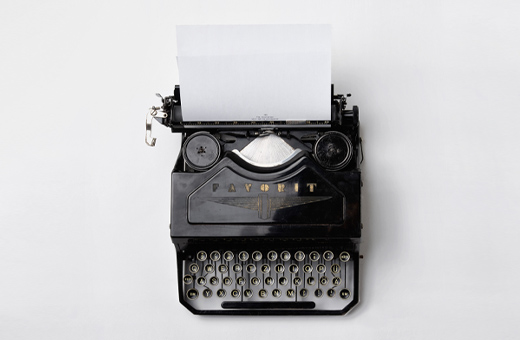 When working in an agency and being in charge of content creation for many different types of brands, it can easily get busy and chaotic since each client requires a different approach.
However, there are ways to keep it all under control.
So, how to get inspired?
Thankfully, we live in a world of information overload. Even though it often feels more of a burden, it is a very good thing for content creation. In 2021, when access to the information is quick and easy, you can't run out of topics. Any fact regarding a certain domain can be converted into a story and linked to the topic you're creating content for. It's up to you how to connect the thoughts which will lead to the overall narrative. So that's the answer to your inspiration problems - dig and explore, get creative and link it with the core of the business you write for.

Pleasure and pain of content planning
The perfect example of dealing with variable content dynamics is Croatia Charter, a professional charter company offering luxury yachting experience. As we are all aware, sailing is in most cases a seasonal activity and makes content creating easier only for a half of the year. But what about the other half? Advanced planning and keeping things in context are the key.
Let's separate the social media content of the Croatia Charter into 4 parts, by season. While the content during summer is mostly focused on sales, bookings, and live experiences, other seasons look slightly different. Autumn is the best time to shift your focus from tourists to those who seek calm and resting off-season getaway and start thinking about the offer for the next season. At the beginning of winter, it is important to highlight early-booking deals but you can't do that every day, right? This should be the moment when you get creative with a goal of keeping and gaining a new audience till the next season, which is months away from you.
To do it successfully, you need to create a story. We know how it feels to have no inspiration or to be overwhelmed with other more defined tasks, but an inspiration for the content can be found in many different places, such as weather, season, place, people, news, trends, or any other everyday situation. Linking the mission of the brand with its environment, and putting it in the context of the time and place where it acts is crucial for creating the story which will lead your way through countless ideas for social media posts right until spring - the time when we start firing up the heat by bringing back the focus on the offer and building hype around upcoming vacations.
It might not seem that way at first, but with the "seasonal" clients, like Croatia Charter, the time when business activities are lower, is actually the best time for setting them on a path to build brand awareness. Also, it is a good period for you to let yourself loose in creative thinking and writing, as well as, getting a deeper insight into the brand environment. Believe us, once you get started and organize your tasks, search for inspiration and gather the ideas, you will easily get into the game.
Unlike other games, this is the one where everyone wins. You gain knowledge, get to know the brand better, strengthen your organizational skills and improve the creative process, while the brand keeps the continuity, credibility and nourishes its relationship with the audience. That's why maintaining a social media presence is of such importance - it will not only establish the brand but will also help develop connections with existing clients and build trust with potential clients.
As you can see, we are good at maintaining long-distant relationships because we don't only talk, we are present and love to listen as well. So don't hesitate - tell us what you want, and like any good partner, we'll make sure you get it.