LET'S MAKE CROATIA GROW AGAIN
CROP, founded in 2020 in Split, Croatia, by the Croatian and Dutch entrepreneurs Jerko Trogrlić & Jan de Jong made its mission to introduce state-of-the-art Dutch greenhouse technology to Croatia combining the best of both worlds: Croatia's strong history in agriculture with Dutch modern technology.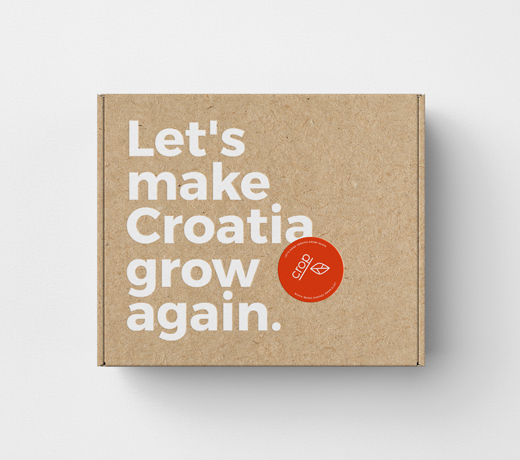 ANSWERING THE CHALLENGES OF TOMORROW
Together with our partner, we decided to answer the challenges of tomorrow, where nothing is certain and we are faced with global pandemics, shortage of natural resources and a growing world population. CROP is a new startup on the local market, bringing a fresh perspective into agriculture and including innovation in all aspects of its development. CROP aims to boost local employment and facilitate the sustainable production of crops resulting in Croatia becoming less dependent on imported food. With this in mind, we wanted to create a sustainable, easily adaptable, simple yet visually appealing brand identity.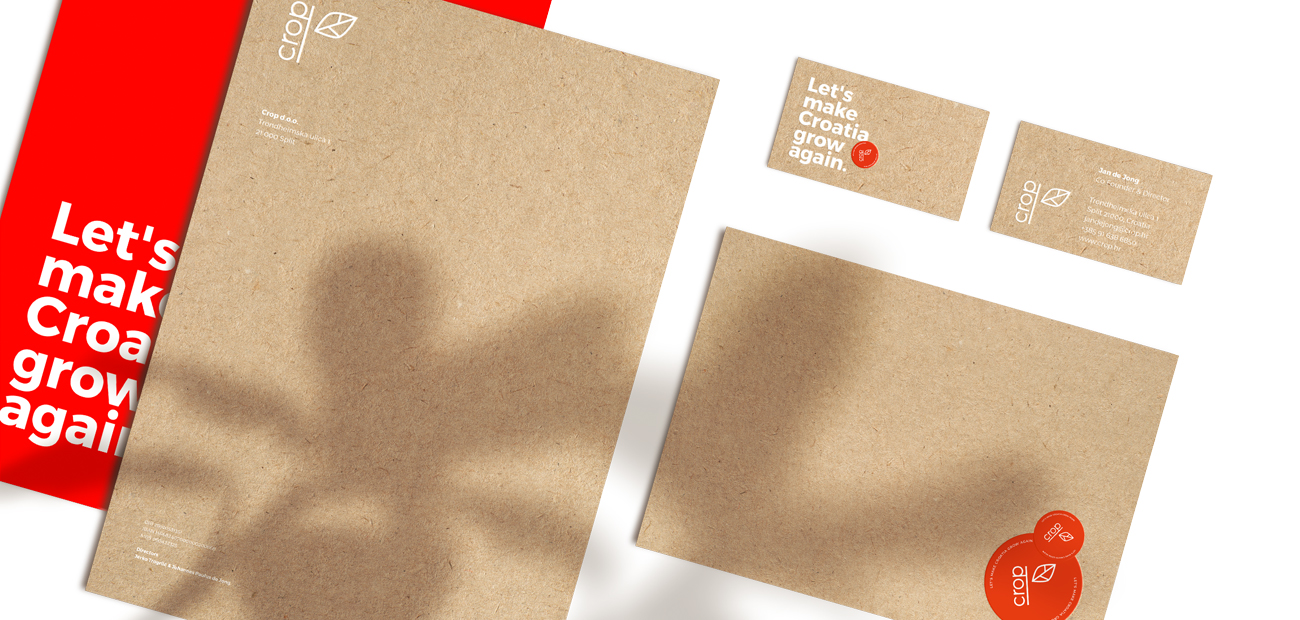 IDENTITY, STYLE AND SHAPES

The idea for the logo was inspired by our partner's main business activity, i.e., the crop. The accent in the logo is placed on the letter R visually showing the plant and symbolizing growth, shoot and the beginning.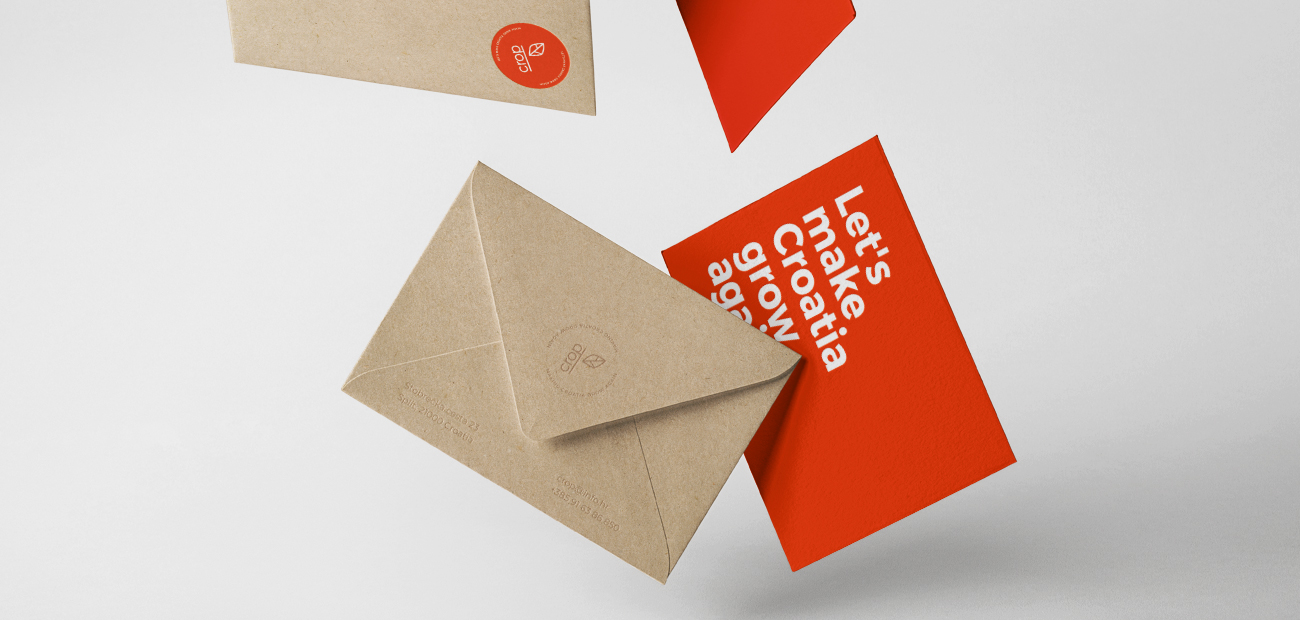 The graphic form is derived from the vertical line and the sheet on the right. The stylization itself retains the shape of the letter "R" and the name CROP can be read easily. This also gave us an illustrative monogram of the letter "R" which can be used as a separate icon of visual identity for various applications.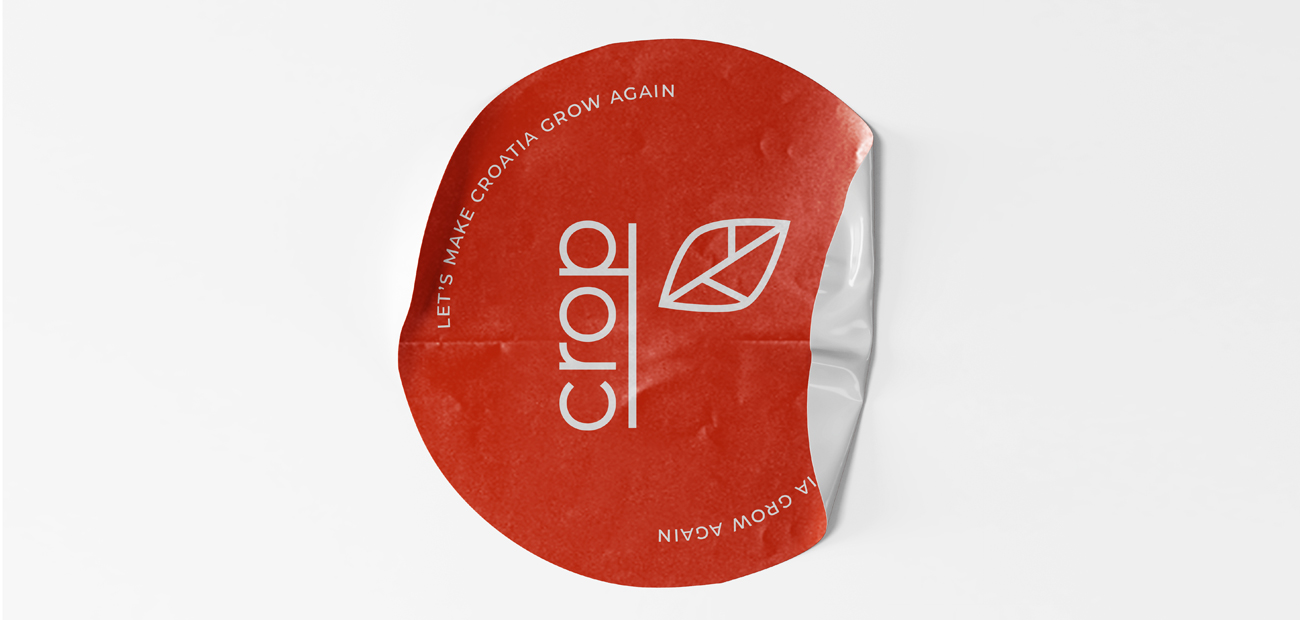 THE COLOR OF TECHNOLOGY
The primary color of the visual identity is orange, which symbolizes the colors of the Netherlands as the home country of one of the founders. It creates a link with the country from which the "know how" as well as the complete infrastructure and technology come from. 
We enjoyed supporting our partner in this great initiative that faces the challenges of tomorrow and helps Croatia grow again.

Do you also have a brilliant idea in mind?
Well, we have great news for you. Our creative design team is happy to support you in creating your new reality.

REACH OUT TO US