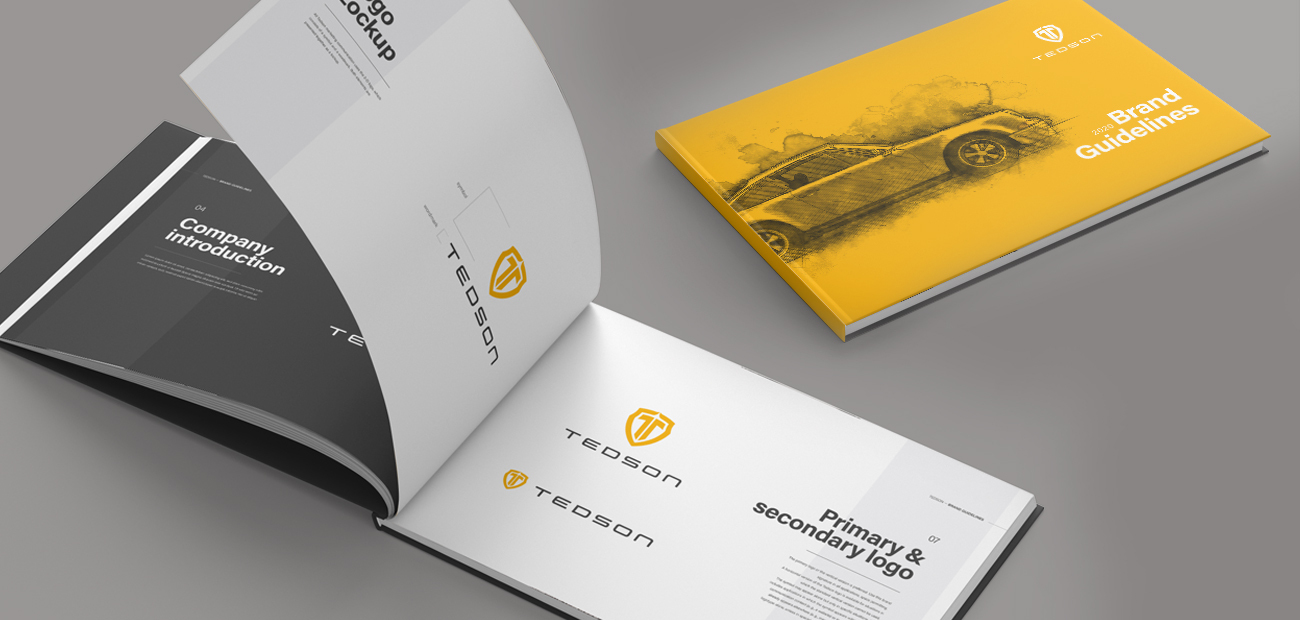 One of the newest companies in the world for restomod Porsches, Tedson Motors brings its unique approach to the design and performance for each Porsche that it reinvents and reimagines. We were happy to partner up with them at the inception of the company, preparing them for the global launch. 
Tedson Motors is bringing something new to the world of an iconic Porsche 911 creating the Daydream project that changes the car's character by slight adjustments of its curves and widths while still preserving the legendary silhouette and original DNA.
Porsche 911 G model is remastered by Tedson Motors under the name Carrera GRS representing a sporty interpretation of Porsche's most recognizable, original body line.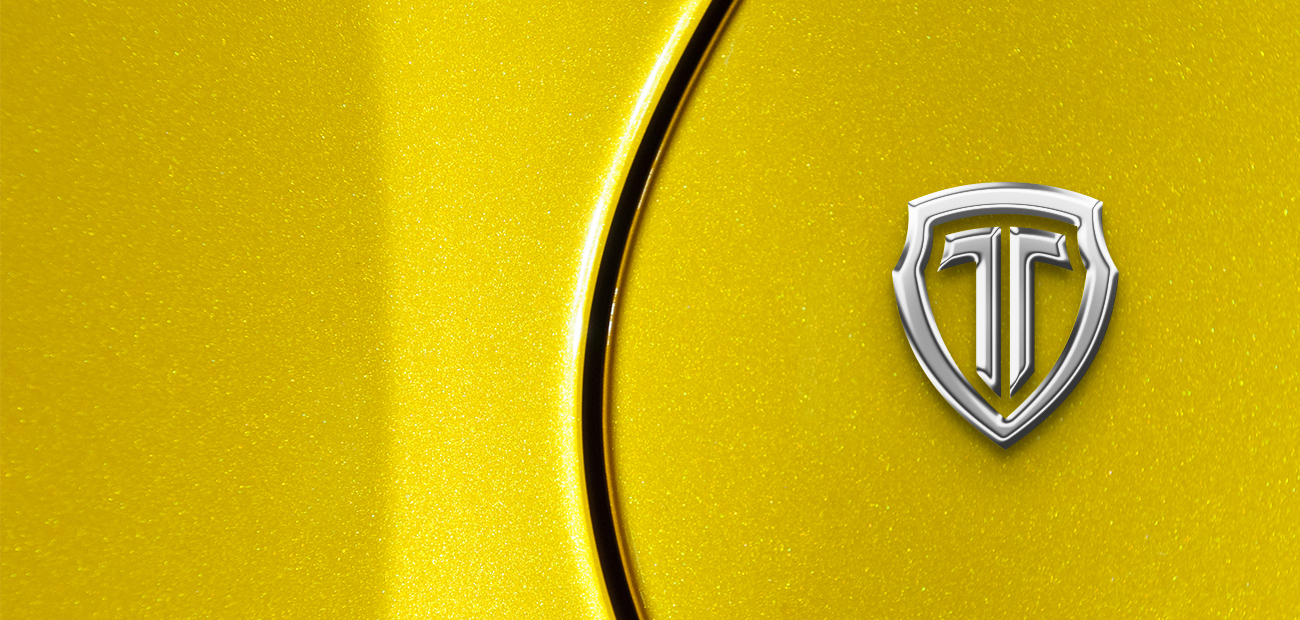 Our goal was to create a visual identity that perfectly blends with the existing Porsche signage, emphasizing elegance, power and strength.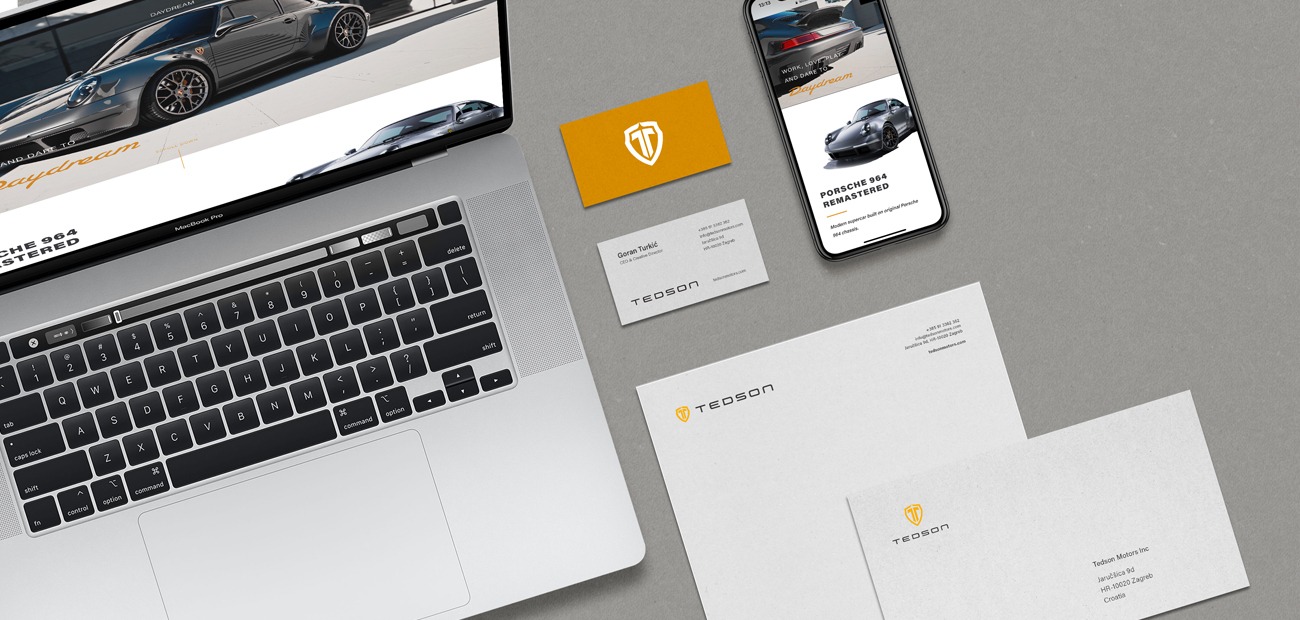 The same approach was taken in designing all other materials. We wanted to highlight the astonishing looks and fine craftsmanship with the authentic and engaging driving experience that comes with each Tedson car.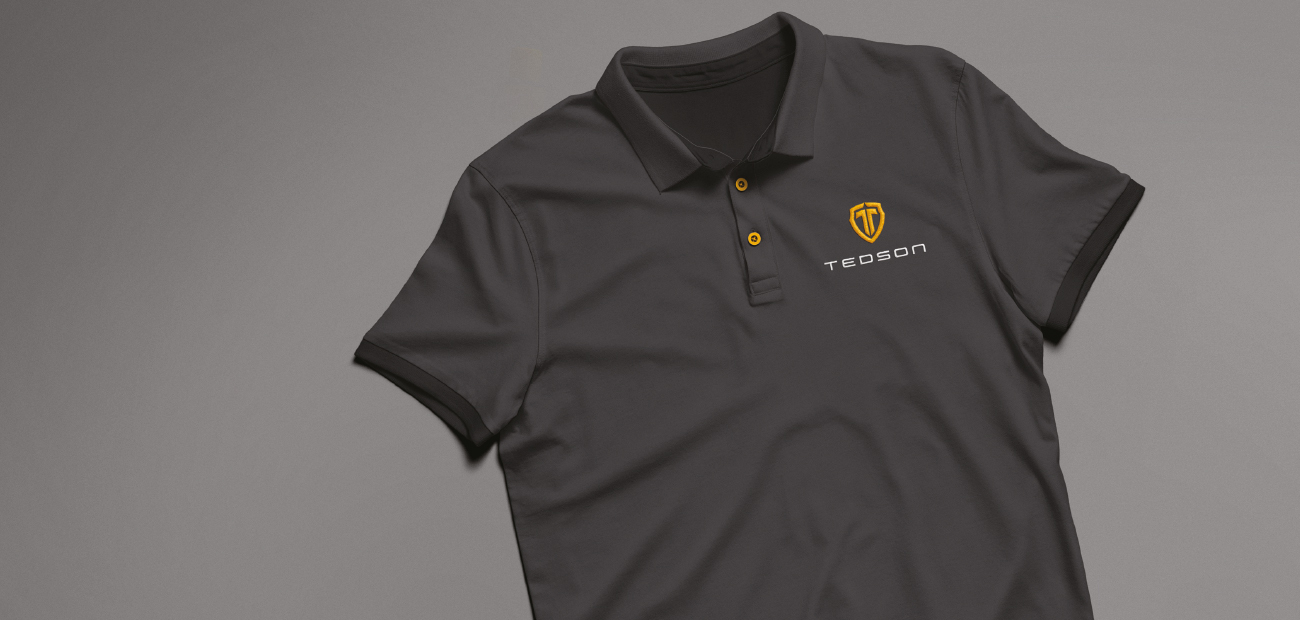 We designed sleek, high-quality merchandise that strengthens brand recognition and helps the fans connect with the brand they love.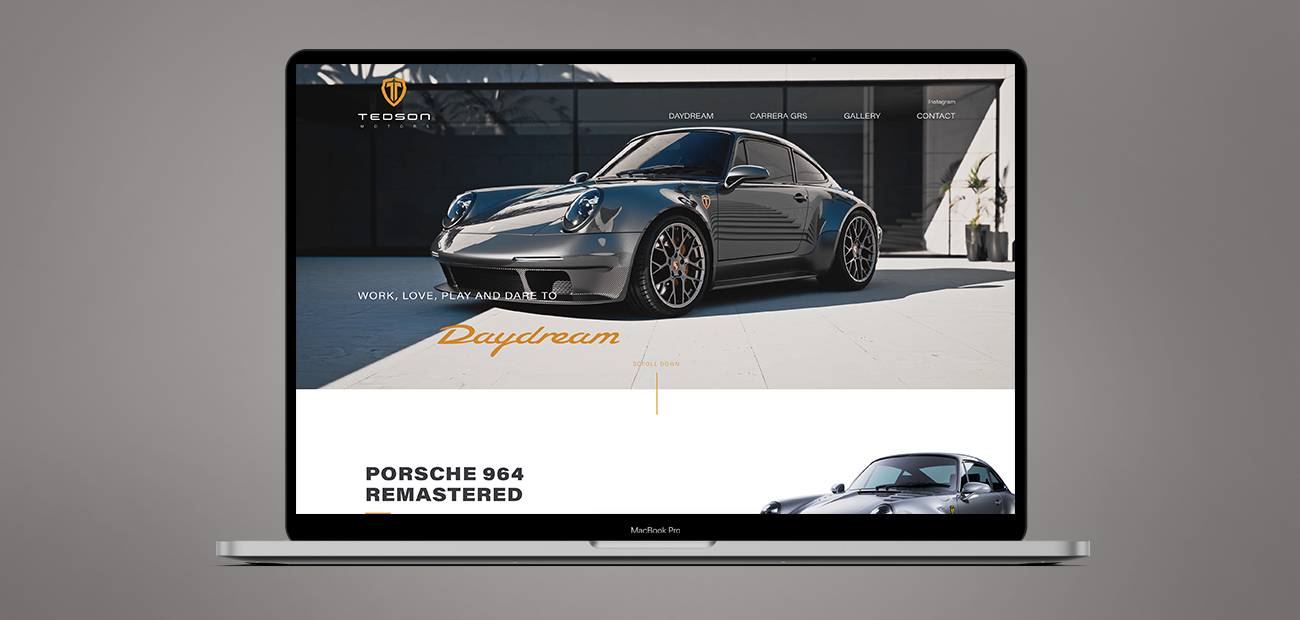 Focusing on stunning images of the cars and easy navigation we also designed and developed the tedsonmotors.com official website.
We look forward to supporting our partner on his journey to become the leading Porsche restomod company in the world.
Make sure you pay a visit to the website and don't forget to daydream!