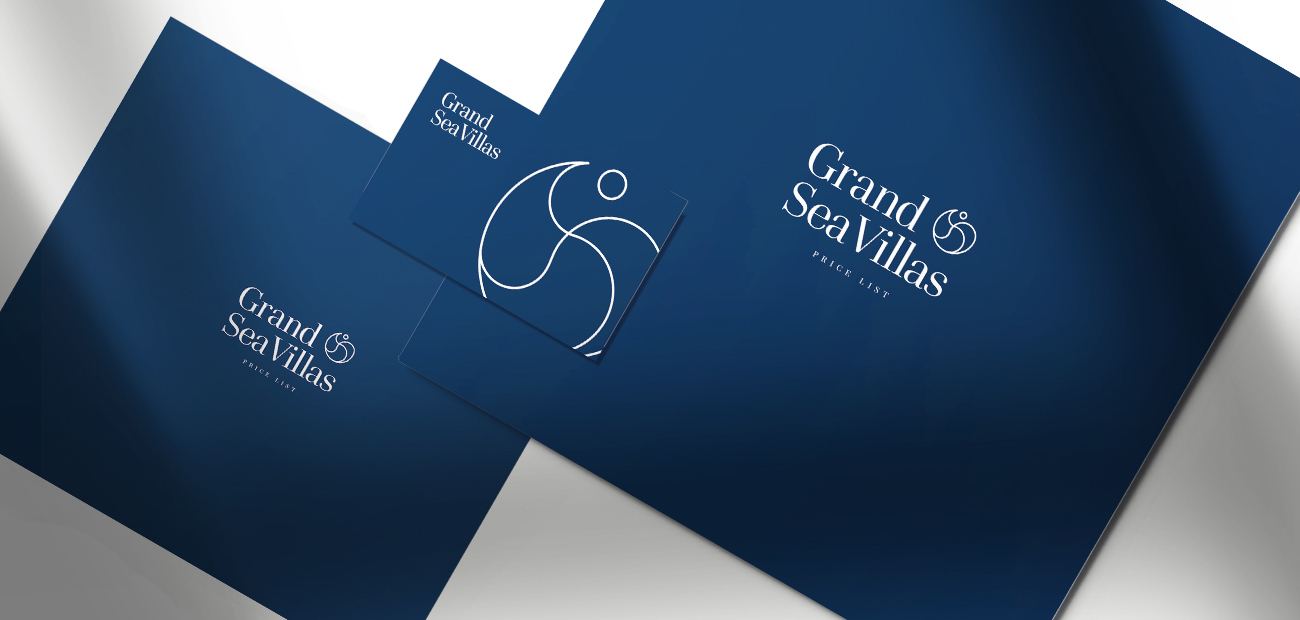 Have you ever dreamt of having a sea home? 

The peaceful and private setting of a picturesque Istrian town Monte Rosso in Savudrija is home to a luxury sea villa development. As the place where one can relish in the ultimate break, get away from the city noise and high pace of the metropolitan grid, Grand Sea Villas represent a unique gem in the Adriatic.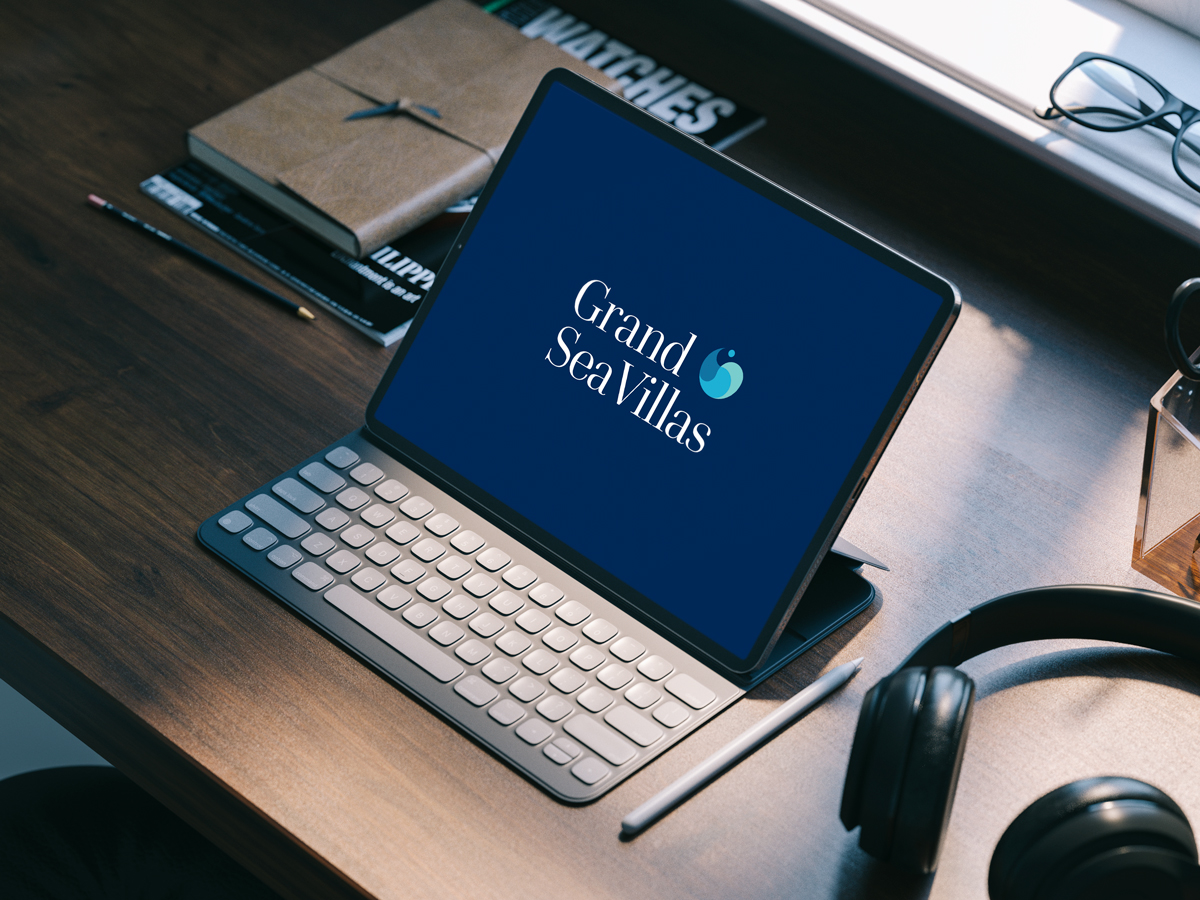 LOOK AND FEEL 
The visual identity was born with the idea of illustrating the relationship between the green colors of Istria and the azure sea that surrounds the region on three sides. The two colors form beautiful shades and intertwine in a synergistic fusion that creates the primary colors of the visual identity. The logo is derived from a circle depicting harmony and delicate lines. To highlight luxury, high quality and finesse we applied serif typography on all materials.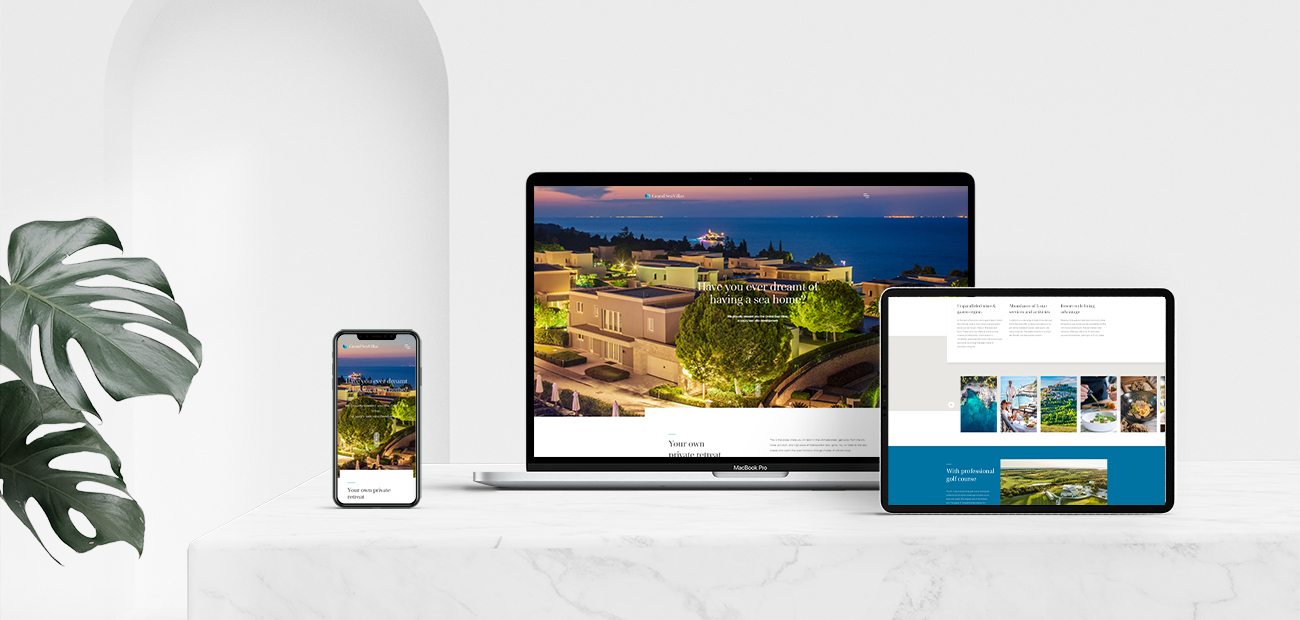 YOUR OWN PRIVATE RETREAT 
We designed and developed the official website making sure it pays homage to the stunning beauty of villas and showcases the benefits of residing in a gated private community. When visiting grandseavillas.com one can immediately start dreaming about owning a private sea view villa while enjoying a five-class service at all times.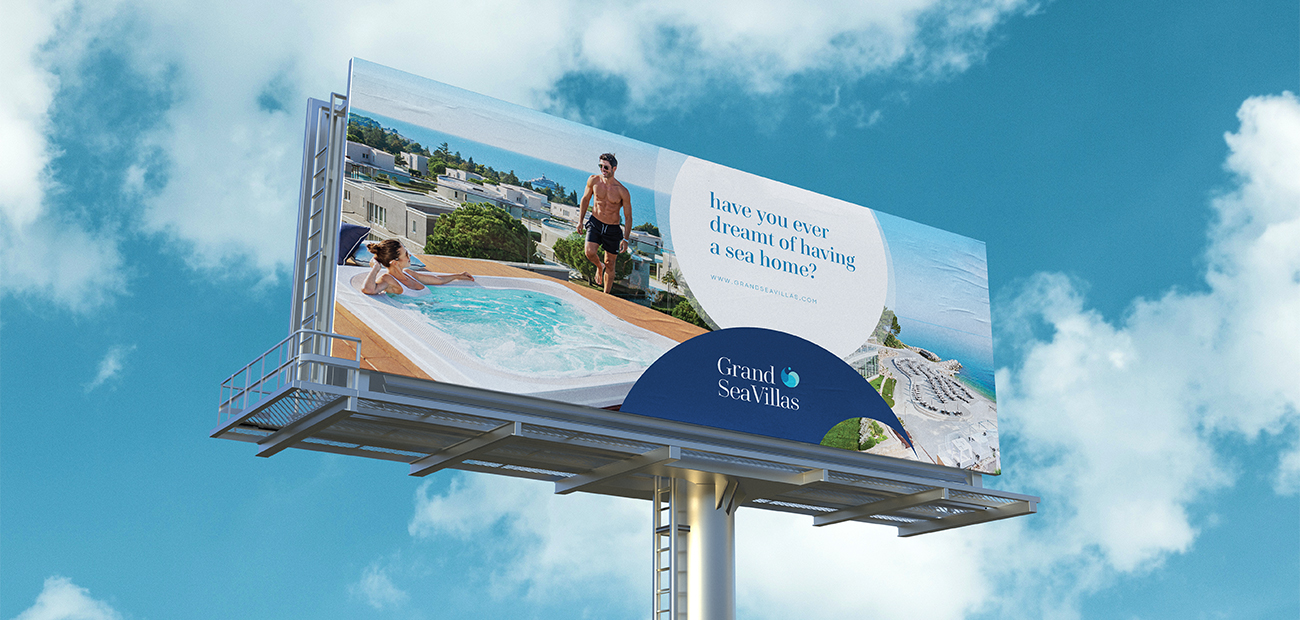 MASS MEDIA
Younited produced all of the photo and video materials used for mass media campaigns, website, digital campaign and social. Our OOH billboards, advertorials, social media posts, digital ads, brochures and all other materials had a unified communication which resulted in high brand awareness and a great deal of conversions.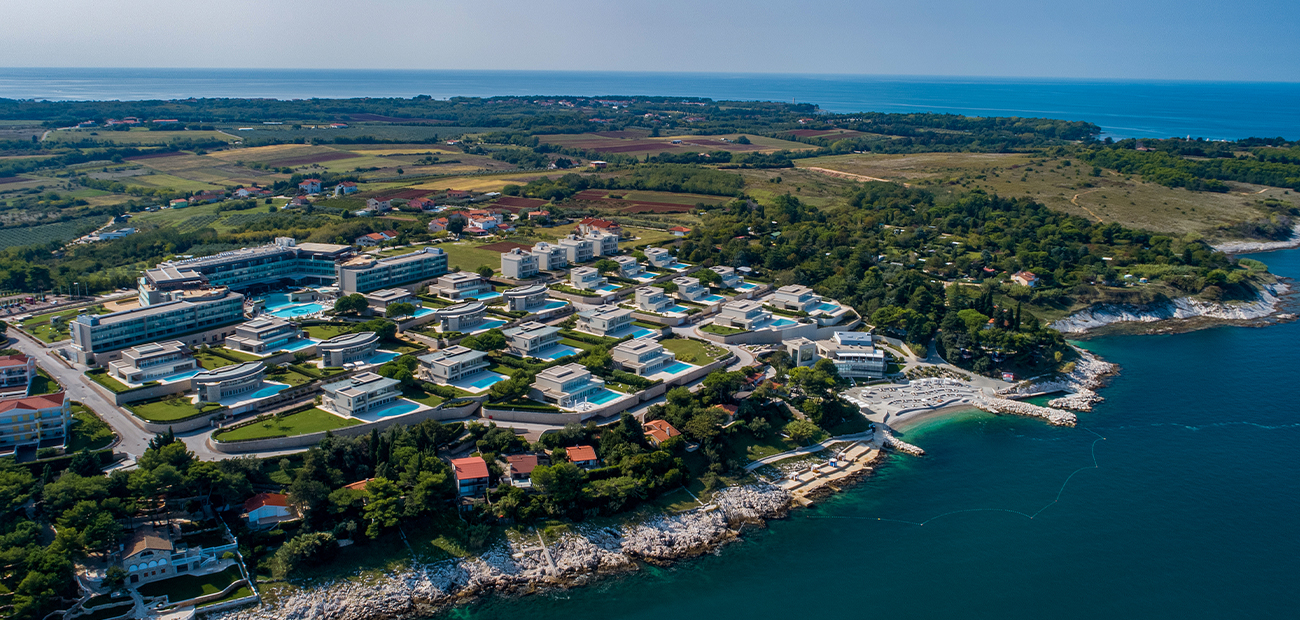 DIGITAL ADVERTISING 
Our digital advertising campaign targeted specific locations and audiences. We used a combination of social media ads, Google ads and online media leases. Robb Report, as one of the most influential luxury real estate magazines in the world, was a great platform for us to reach the specific audiences we targeted.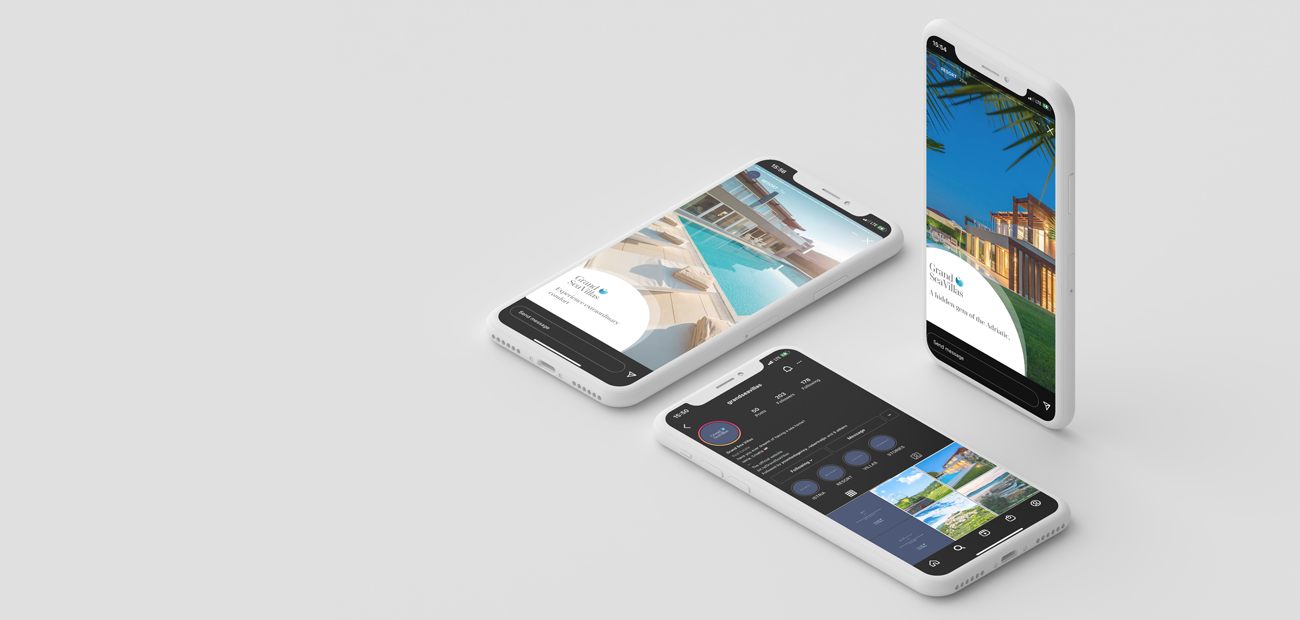 SOCIAL MEDIA
To showcase the beauty of the region on Instagram and Facebook we introduced the audience to the local specialties, natural beauties, cultural heritage and interesting hidden spots. With beautiful images, videos and reels we promoted villas as excellent, high-class private retreats.