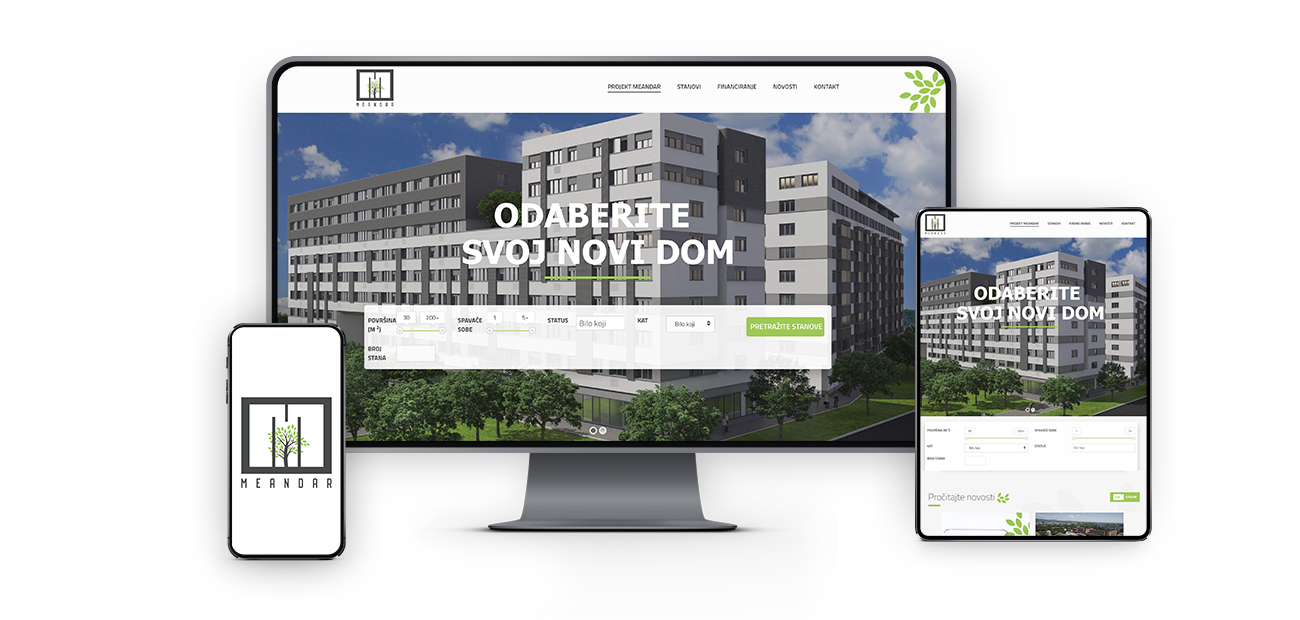 About the project
The project's main goal was to sell 50% of the 363 available apartments in 18 months. Our marketing campaign needed to generate enough leads and inquiries through all used channels. To achieve that, we needed a fitting marketing strategy.
What did we do?
We treated the project in the right way by giving it:
name
visual identity
slogan
creative
website
campaigns
social media
The advertising strategy was based on the RACE marketing funnel model including Google Ads, social advertising, portals, offline ads and more.
Firstly, we targeted a broader audience and introduced the new project. Afterward,we narrowed down the audience and kept targeting just the ones who showed real interest. Our ads and the benefits we pointed out were based on the previous market research and buyer personas.
During the final stages we started using the word "home" instead of "apartment" in our communication. That is how we introduced emotion to our campaign and achieved even better results.
Results
What we planned: 182 apartments sold in 18 months
What we achieved in only 9 months: 229 sold apartments and 97 reserved apartments.
The campaign performed well in pretty much every aspect:
669 web inquiries
30000 uses of the online calculator
25292 website searches
3700 phone calls
663 catalogue downloads
The campaign was awarded the MIXX award for an outstanding digital campaign in the category of "Direct Response and Lead Generation" in 2018!